How to order other products from the Japanese store
Hobonichi sells all kinds of products in the main Japanese store–not just the Hobonichi Techo. If you ever find something you're interested in buying, all you have to do is add the item to your cart from the Japanese page, and then click English after it takes you to your shopping cart. The product name and expected shipping date may still be displayed in Japanese, but you can complete the entire check-out process in English. If the item is unavailable for shipping outside of Japan, you will either be unable to select an international address, or you will receive an error saying the item cannot be shipped to the international address.

To order products from the Japanese store:

1. Click "Add to Cart"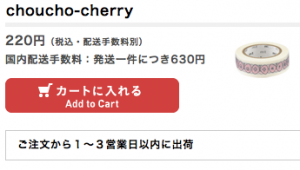 (Some products have pop-up windows; if so, click the bottom right button to proceed.)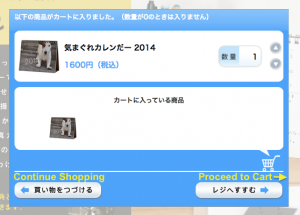 2. After you are taken to the Japanese cart, click "English" on the top right.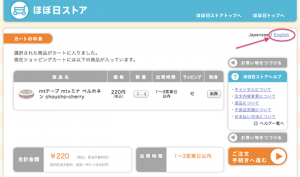 And that's it! You can proceed in English as usual.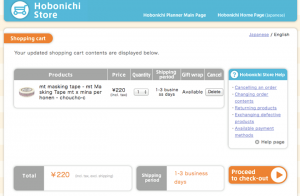 WARNING: Some items are specifically sized. If you have an item in your cart labeled "Cousin" or "WEEKS," this will not fit your English planner.