About the address book
The address book can store multiple shipping addresses.

This is a convenient option for customers who have several addresses they use often, such as a home address, work address, and addresses for family.

You should register your own address under the yellow symbol.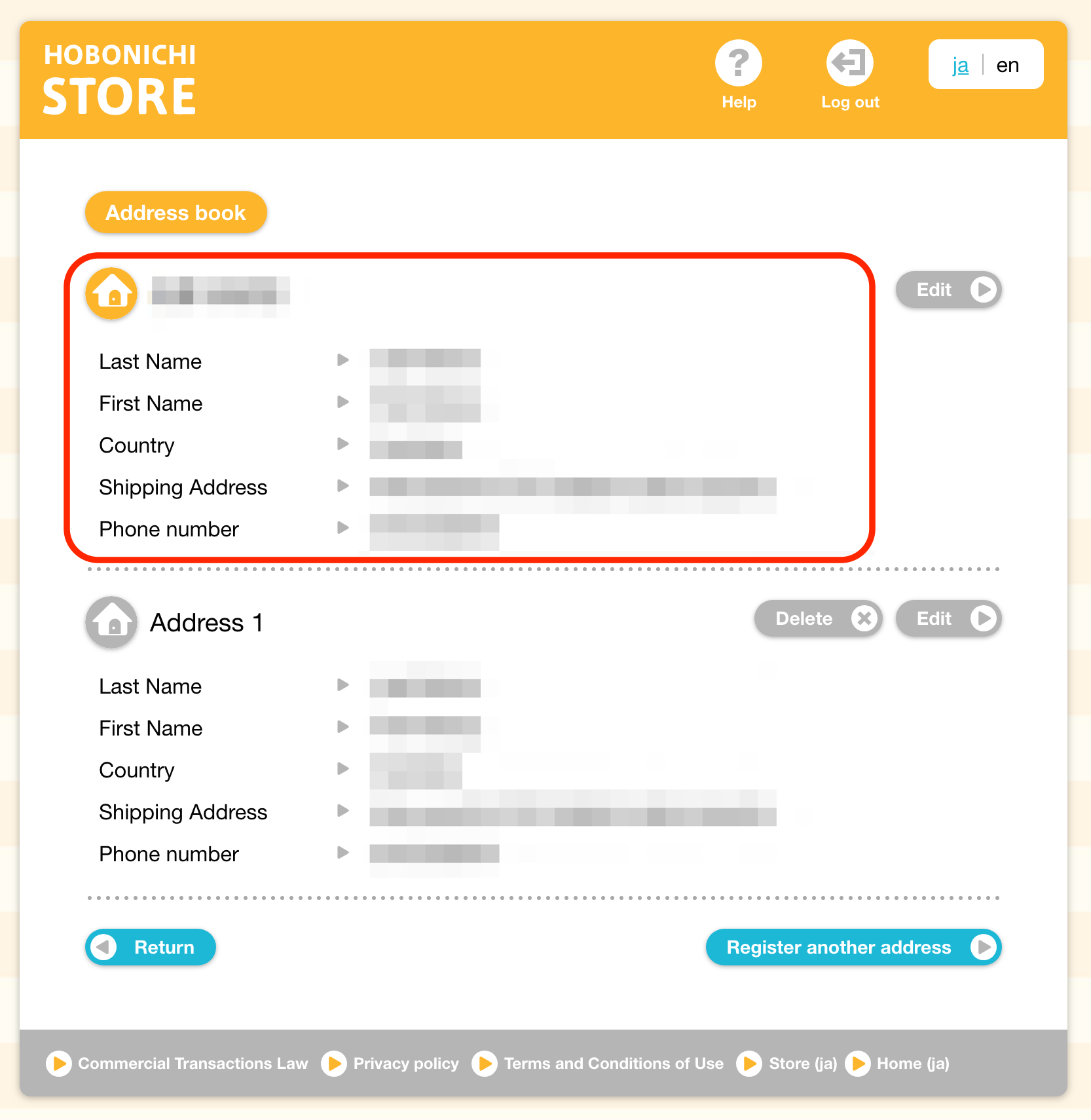 Please see here for instructions on using this feature.